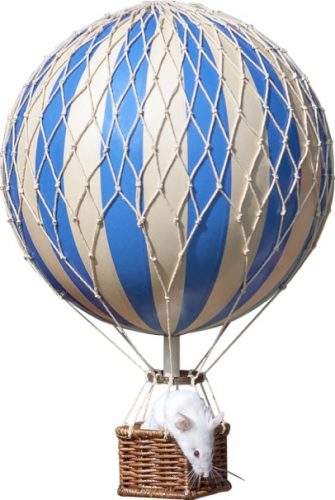 "The Magic of Children"
A film by Ruth Rieser
fiction / 71 min / A / 2016
"A film developed together with children, their visions of the world – authentic, poetic and, at the same time, realistic.
The viewers travel to the lightfilled world of community, joy, yearnings and secrets. A fairy tale?"
"Kinderzauber" in the cinema 2018
"Kino macht Schule"
– Votivkino Wien: www.kinomachtschule.at (with additional program of a mime)
– Volkskino Klagenfurt
– Filmstudio Villach
Festivals and international demonstrations
2022
"Kinderzauber" (mit UT in F)
beim
"Filmfestival der Francophonie in der Türkei 2022" 
14. März bis 3. April 2022
In folgenden Städten präsentiert:
Ankara, Izmir und Istanbul
2018
Vereinigte Arabische Emirate
Abu Dhabi
"European Film" Universität der Sorbonne in Abu Dhabi
am 28. Oktober 2018
subtitles E
Indien
"EU-Filmfestival" / 12 Städte
5. Juni – 31.8.2018
subtitles E
in:
Mumbai
Bangalore
Hyderabad
Delhi
Chennai
Kolkata
Ahmedabad
Thiruvananthapuram
Guwahati
Pune
Visakhapatnam
Goa
Indien
Kalkutta
"Kolkata International Children`s Film Festival"
19.-27.1.2018
subtitles E
Indien
Kalkutta
"Kolkata International Children`s Film Festival"
19.-27.1.2018
subtitles E
Jahr 2017
Armenien
Yerevan
"Rolan 13th International Film Festival for Children and Young People"
7. – 11. November 2017
subtitles E
United States / California
San Diego
"San Diego International Kid`s Film Festival"
25 – 28 August 2017
Subtitles E
Indonesia / Jakarta
"KidsFilmFestival"
25 – 28 March 2017
Opening film at the "KidsFilmFestival" (25.3.)
UT in E and Indonesian
"Zagreb Book Festival"
28 May 2017
Kino "Tuskanac" / 272 seats
UT in E and KR
"Kinosaurus" / Jakarta
June 2017
UT in E and Indonesian
"13th Tel Aviv International Film Festival" /
"13th Tel Aviv International Children's Film Festival"
July 18-22, 2017
UT in Hebrew
Tel Aviv
Germanit X 3′ ( Austria, Germany, Switzerland)
July 2017
UT Hebrew
"European Film Screenings"
Oct. 2017
Abu Dhabi and Dubai
UT in E
"13th International Film Festival For Children and Youth"
in Yerevan, Armenia
from 7 to 11 November 2017
2016
FANTASTIC ZAGREB FILM FESTIVAL 2016
World tour
On July 2, 2016
UT in E and Croatian
Austrian Festival Awards
On Sept. 25, 2016
"K3 Filmfestival in Villach"
UT in E
"The European Film Festival in Sudan"
21.11.2016 Goethe Institute Khartoum
29.11.2016 Faysal Cultural Center Khartoum
30.11.2016 French Cultural Institute Khartoum
In Cairo / School / Cultural Institute (mid-September)
UT in D
Standbilder aus den Dreharbeiten:
www.karlheinzfessl.com/shuttle/RR-FILMPRODUKTION_Standbilder_der_Dreharbeiten_an_Kinderzauber
movie poster:
Content
It's summer and "Circus Dimitri" has arrived in the Realm of Children.  But where are the children? "There's nobody here", clown Leon declares sadly, and he sets off to find them.  Mysterious things happen that day, and in the night, too.  The children are summoned from their invisibility.  The grown-ups are confined to their own world, in the "frames".  Joyfully, the children unfurl their special powers and let their dreams become reality.
Children's creativity:  fact and fiction
Ruth Rieser's film reminds us how lovely it is to be allowed to be a child.  At the same time, the filmmaker shows us the creativity of children, and not only as fiction.  She chose a very special approach:  eight of the child actors co-authored the story, and with this as a foundation, the creative process of all the children continued during the shooting of the film with the professional film team.  The children worked together to design their own costumes, and they developed their own dialogues. Ruth Rieser creates an ambience and a protected space in which the children's free play can find expression.  In a creative dynamic between the director and the children, Ruth Rieser surprised them time and again:  with a water spirit, or a glowing apparition (mime artist Samy Molcho) who appears in the woods, revealing new worlds.
In collaboration with film editor Bettina Mazakarini, and enhanced by the tender and poetic music of multiple-award-winning film score composer Matthias Weber and his daughter Vera Marie , the magic , the wonder, and the happiness of children are brought to life for the cinema audience.
"Children have the right to play"
Ruth Rieser's political engagement is fundamentally based on human rights, and in particular children's rights.  Her core message as filmmaker and producer of, "The Magic of Children", is:  "Children have the right to play.  Children learn by playing together."  And they do this, if they are given the space to do so, as the film shows in a stirring and powerful way.  It touches our own memories of childhood, which are often hidden and emotionally charged:  "I hear, in the words and laughter of the children, that which cannot be expressed", a viewer wrote to Ruth Rieser.  Another audience member said: "This innocence in play speaks to the deep longing of adults, and the aroma of the timeless in them".  "I want to stay here and be a child", one of the children says in the film.  "Me, too", confirms a child in the cinema auditorium.
"The Magic of Children", a playful, poetic film, but also a heartfelt plea to the "grown-ups".
(Text: Christine Geserick)
Artikel aus Media Biz: "Aus Liebe zu den Kindern"
Team:
Regie und Produktion: Ruth Rieser
Buch: Ruth Rieser in Zusammenarbeit mit
Marie-Charlotte Goëss, Leonard Robert Rieser, Johanna Waltl,  Lukas Hohenwarter,
Delia Stern, Noah Banfield, Franziska Pucher
Cast:
Kinder: Marie-Charlotte Goëss, Leonard Robert Rieser, Johanna Waltl, Maximilian Waltl, Lena Fuchs, Noah Banfield, Camilla Goëss, Chiara Fischer,Lukas Hohenwarter, Ilvy Fuchs, Antonia Goëss, Franziska Pucher, Ulrich Hofstädter, Delia Stern, Jan Michel, Arno Lassnig, Elisa Onitsch, Samuele Bordon, Tara Wakonig, Simon Perchtaler, Ana Herzog-Maurer, Paul Mikosch, Lea Knapp, Luciano Bradicic, Julia Kropfitsch, Lucas Casati, Fabian Prentner
"Circus Dimitri", Dimitri Alberto und Clown Leon vom kleinsten Zirkus der Welt,
ein Sternenwesen
UND
SAMY MOLCHO als Pantomime
Voices of the adults:
Claude Brozzoni, Constantin Ehrenstein, Eva Holzer, Gerrit Jagenteufel, Pamela, Christian Waltl
Kamera: Volker Gläser, Maria Rank, Kim Jarrett, Vera Polaschegg
Kamera Luftaufnahmen: Airborne Motion Picture
Ton: Johannes Preis
Tonassistenz: Dara Hobbi
Kostüme Kinder: Susie Banfield-Mumb-Mühlhaim in Zusammenarbeit mit den Kindern
Kostüm Wasserwesen: Lena Shatkovskaja
Zirkuszelt Herstellung : Gerrit Viktoria Jagenteufel
Catering: "Lamplwirt", Andrea und Robert Knapp
Standfotos: Karlheinz Fessl

Schnitt: Bettina Mazakarini
Schnittassistenz: Vera Polaschegg
Technische Beratung: Melanie Ratz
Technische Fertigstellung: Patrick Primus
Sounddesign: Manuel Grandpierre und Andreas Frei
Tonschnitt: Andreas Frei
Tonschnittassistenz: Lukas Frei

Filmmusik: Matthias Weber und Vera Marie Weber
"Chanson for Ruth" composée par Deborah Carmichael
Bildbearbeitung: Kurt Hennrich
Mischung: Bernhard Maisch
Tonstudio: Tremens-Film Tonstudio
Produktionskoordinations-Assistenz: Stefanie Feodorow
Produktionsleitung: Kurt Werner "Mingo" Krusche
Produzentin: Ruth Rieser
Produktion: RR* Filmproduktion
Untertitel D, E und F
Übersetzungen des gesprochenen Textes:
Französisch: Neda Kalonji
Englisch: Nina Gettler
Koordinierung: Caroline Handler
Grafik, Film Vor- und Nachspann: Chris Hacker
Drehorte
Österreich, Kärnten, Schloß Ebenthal, Wasserfall Ebenthal
Wir garantieren, dass bei den Filmaufnahmen kein Tier verletzt, kein Tier getötet wurde.
Besonderen Dank an
die Eltern der jungen Darstellerinnen und Darsteller
Hemma Holler-Bucher und Doris Trattnig-Sax der Montessorischule de La Tour
---
Folder: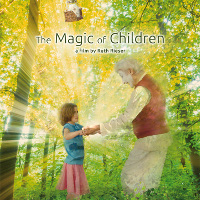 ---
Österreichische Festivalpremire beim K3 Filmfestival

© RR* Filmproduktion
Funded by: Strong-Cuevas Foundation, Renascence Fund, Adobe Foundation, Sky Pony Press, a division of Skyhorse Publishing, Inc., Austrian Film Institute